So right now, I am 8 kilograms lighter than I was before I fell pregnant, yet I still have this tummy that I never used to have. Yes it is smaller than it was than when I was at my heaviest but I cant shake it. Actually, I lie, I can shake it and it aint pretty but I cant SHIFT it! I wonder if I will ever have a flat stomach again?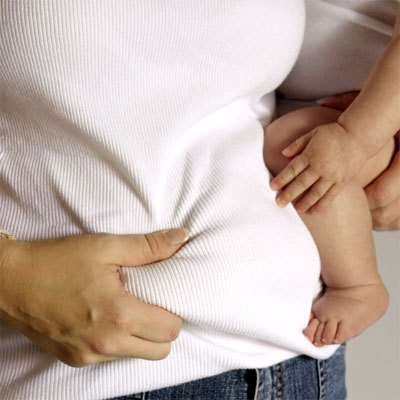 I have more to pinch than the above photo!
On a postive note, I tried on a dress that was tight back in March and now it is so loose that I am going to have it taken in at the dressmakers.
I have only worn it once and it is a size 16 but I think I would be a 14 now if I were to buy the same dress.
It is all big across my back and under my arms when it never used to be and now kind of looks like a sack on me.
So I am losing weight across my back but not my belly.
How things change after pregnancy!